RRP £249
£199
Twist Base Natural
Height 155cm (61")
Depth 55cm
Width 100cm
Seat Height 43cm
Seat Diameter 52cm
RRP £399
£349 - NOW £299
Majestic Natural
Height 155cm (61")
Depth 55cm
Width 115cm
Seat Height 45cm
Seat Diameter 52cm
RRP £399
£349 - NOW £299
Ballustre Natural
Height 155cm (61")
Depth 55cm
Width 115cm
Seat Height 45cm
Seat Diameter 52cm
RRP £499
£399 - NOW £349
Floral Decor Natural
Height 155cm (61")
Depth 60cm
Width 105cm
Seat Height 47cm
Seat Diameter 52cm
RRP £899
£799
Kensington Natural
Height 155cm (61")
Depth 65cm
Width 115cm
Seat Height 45cm
Seat Diameter 52cm
RRP £399
£349
Hong Kong Natural
Height 175cm (69")
Depth 65cm
Width 125cm
Seat Height 47cm
Seat Diameter 52cm
RRP £399
£349
Mandarin Natural
Height 155cm (61")
Depth 65cm
Width 115cm
Seat Height 45cm
Seat Diameter 52cm
RRP £499
£399 - NOW £349
Floral Decor Natural
Height 155cm (61")
Depth 60cm
Width 105cm
Seat Height 47cm
Seat Diameter 52cm
RRP £199
£159
Princess Natural
Height 112cm (44")
Depth 54cm
Width 72cm
Seat Height 45cm
Seat Diameter 46cm
RRP £199
£159
Standard Natural
Height 112cm (44")
Depth 54cm
Width 72cm
Seat Height 43cm
Seat Diameter 46cm
RRP £199
£159
Saucer Natural
Height 86cm (34")
Depth 62cm
Width 84cm
Seat Height 47cm
Seat Diameter 52cm
RRP £199
£159
Princess Black
Height 112cm (44")
Depth 54cm
Width 72cm
Seat Height 43cm
Seat Diameter 46cm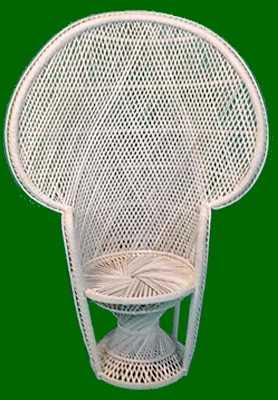 RRP £249
£199
Twist Base White
Height 155cm (61")
Depth 55cm
Width 100cm
Seat Height 43cm
Seat Diameter 52cm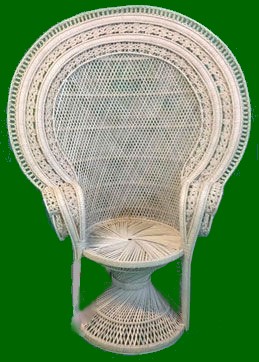 RRP £399
£349 - NOW £299
Majestic White
Height 155cm (61")
Depth 55cm
Width 115cm
Seat Height 45cm
Seat Diameter 52cm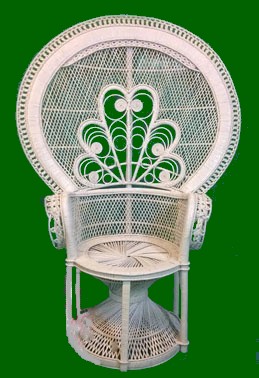 RRP £499
£399 - NOW£349
Floral Décor White
Height 155cm (61")
Depth 60cm
Width 105cm
Seat Height 47cm
Seat Diameter 52cm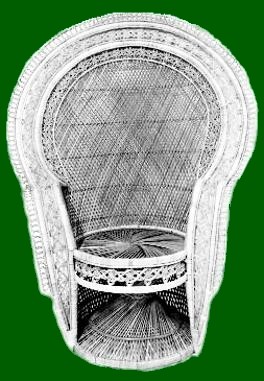 RRP £449
£349
Mandarin White
Height 155cm (61")
Depth 55cm
Width 115cm
Seat Height 45cm
Seat Diameter 52cm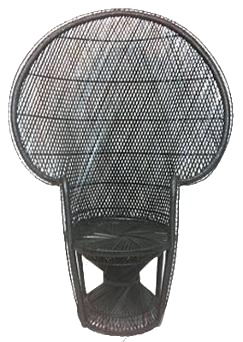 RRP £249
£199
Twist Base Black
Height 155cm (61")
Depth 55cm
Width 100cm
Seat Height 43cm
Seat Diameter 52cm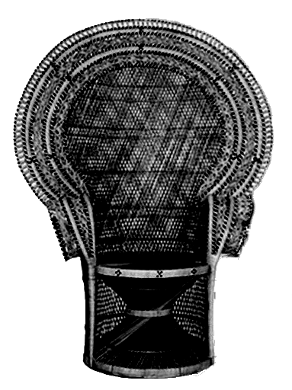 RRP £399
£349 - NOW £299
Majestic Black
Height 155cm (61")
Depth 55cm
Width 115cm
Seat Height 45cm
Seat Diameter 52cm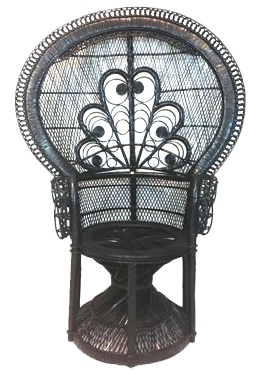 RRP £499
£399 - NOW £349
Floral Décor Black
Height 155cm (61")
Depth 60cm
Width 105cm
Seat Height 47cm
Seat Diameter 52cm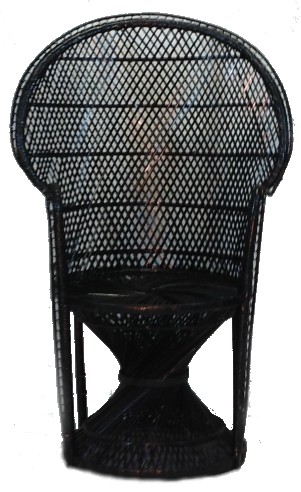 RRP £199
£159
Princess Black
Height 112cm (44")
Depth 54cm
Width 84cm
Seat Height 43cm
Seat Diameter 46cm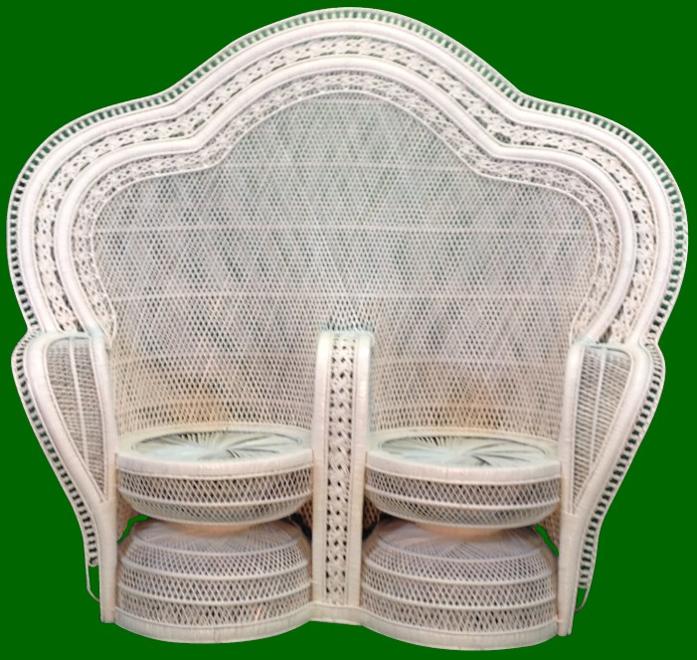 Majesty White
RRP £1299
£999
Height 173cm (68")
Depth 55cm
Width 180cm
Seat Height 43cm
Seat Diameter 56cm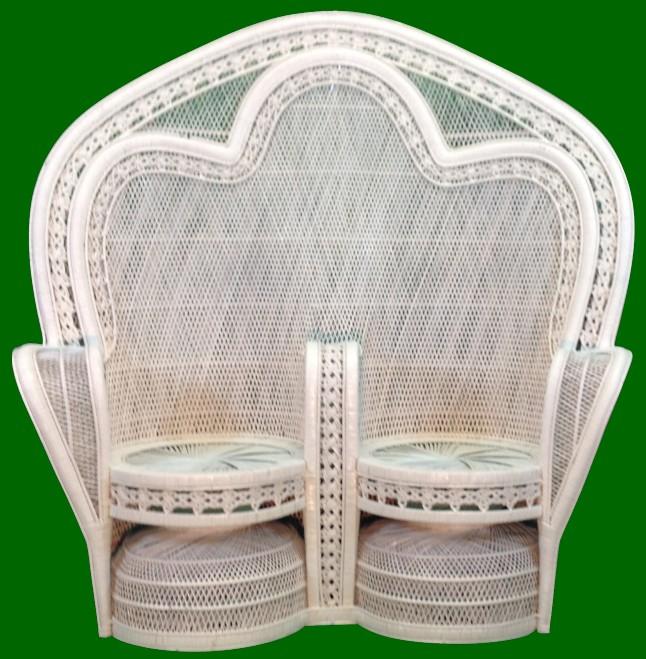 Crown White
RRP £1299
£999
Height 168cm (66")
Depth 55cm
Width 163cm
Seat Height 43cm
Seat Diameter 46cm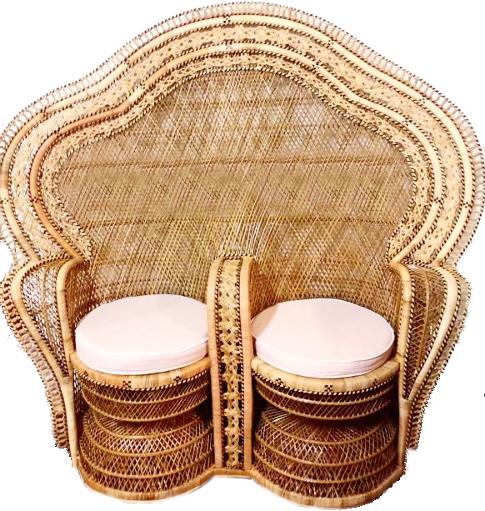 Majesty Natural
RRP £1299
£999
Height 173cm (68")
Depth 55cm
Width 180cm
Seat Height 43cm
Seat Diameter 56cm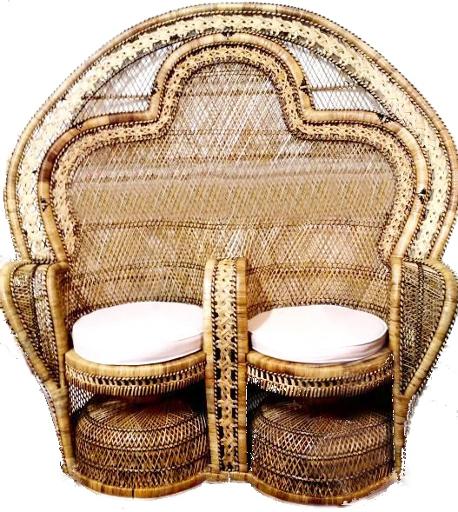 Crown Natural
RRP £1299
£999
Height 168cm (66")
Depth 55cm
Width 163cm
Seat Height 43cm
Seat Diameter 46cm
The chair of choice for icons of the 60s, 70s & 80s, is now firmly back in fashion.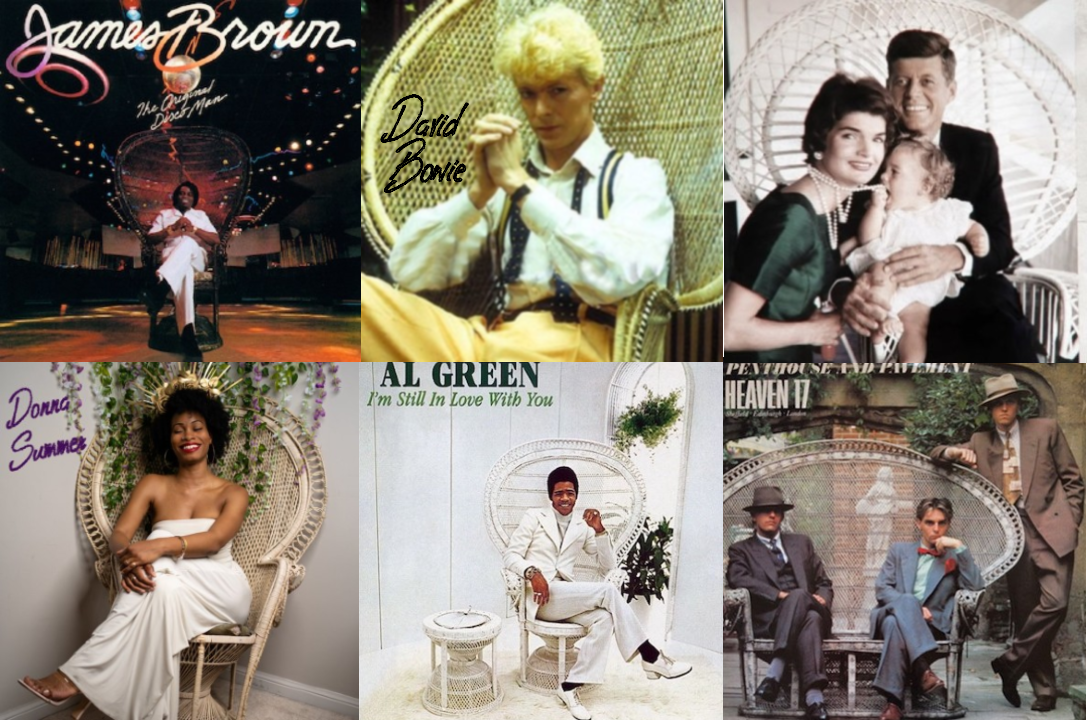 A handmade, natural product that is

eco-friendly, sustainable and biodegradable.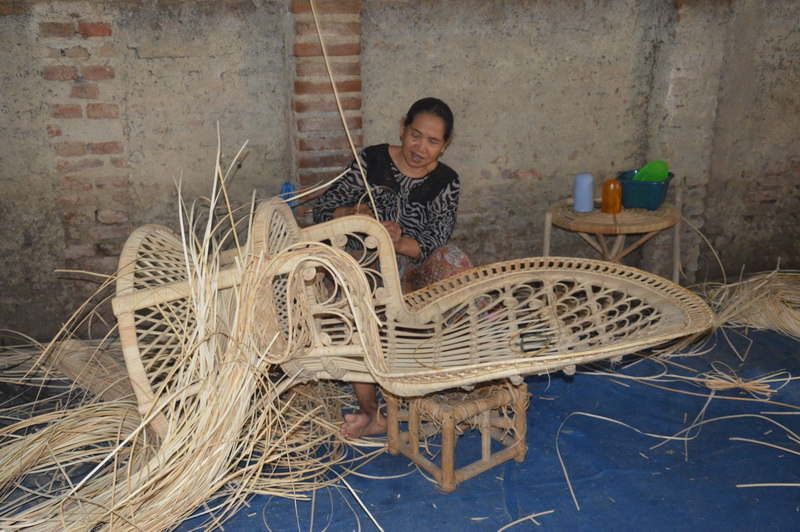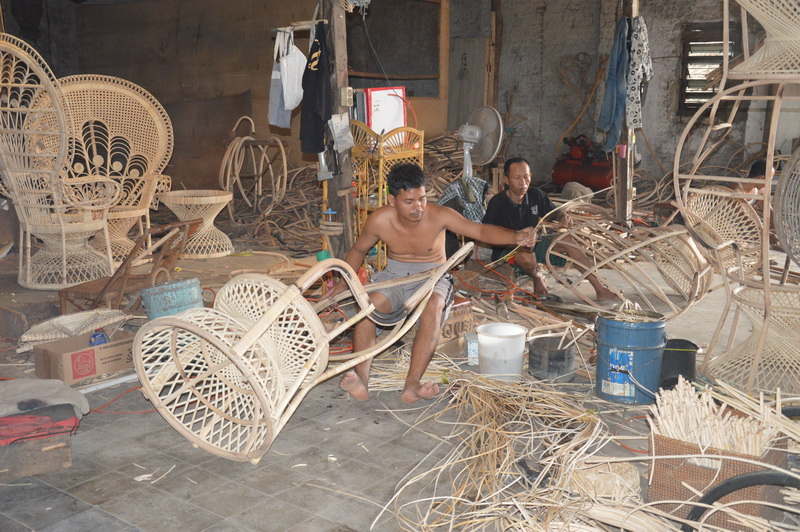 Handmade from Rattan in the Philippines Peacock Chairs are light, sturdy and intricately designed.
Where rattan grows, its economic value can help protect forest land, by providing an alternative to loggers who forgo timber logging & harvest rattan canes instead. It is easy to harvest, requires simpler tools & is easier to transport. It grows much faster than most tropical wood making it a profitable crop that is deal for making Peacock chairs.
LUXURY WASHABLE SEAT PADS (9 cms deep) - £29.00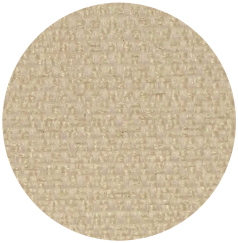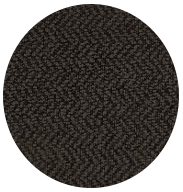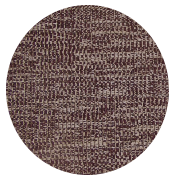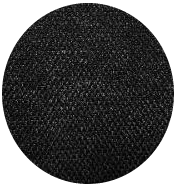 PEACOCK CHAIR COVERS - £149.00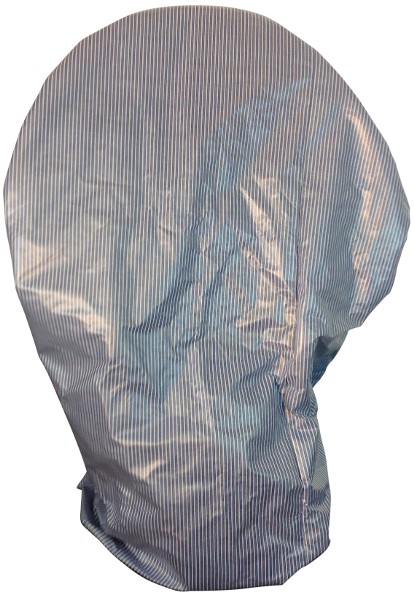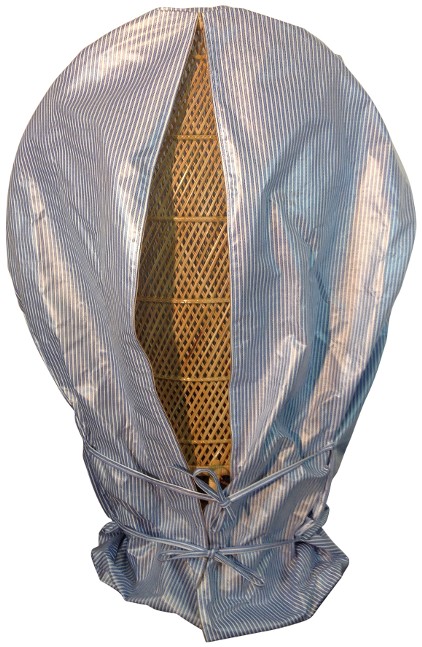 FOR A BESPOKE COVER CHOOSE YOUR FABRIC BY CLICKING BELOW. THEN CALL 01204 846677.
OUTDOOR AND INDOOR FABRICS AVAILABLE.
PLEASE NOTE DELIVERY CHARGES ARE FOR MAINLAND UK ONLY (EXCLUDES SCOTTISH HIGHLANDS & ISLANDS - PLEASE RING OR EMAIL FOR A QUOTE)

FOR SCANDINAVIA & EUROPE PLEASE RING OR EMAIL FOR A DELIVERY QUOTE & AN UPDATE ON THE CURRENT FREIGHT SITUATION.
FOR BULK ORDERS PLEASE EMAIL: info@peacockchairs.com FOR A QUOTATION.