Beautiful Handmade Floral Decor Peacock Chairs
FREIGHT CHARGES HAVE INCREASED CONSIDERABLY. AVOID PRICE INCREASES AND BUY NOW!! TELEPHONE 01204 846677. OUR NEXT CONTAINER ARRIVES IN EARLY JULY.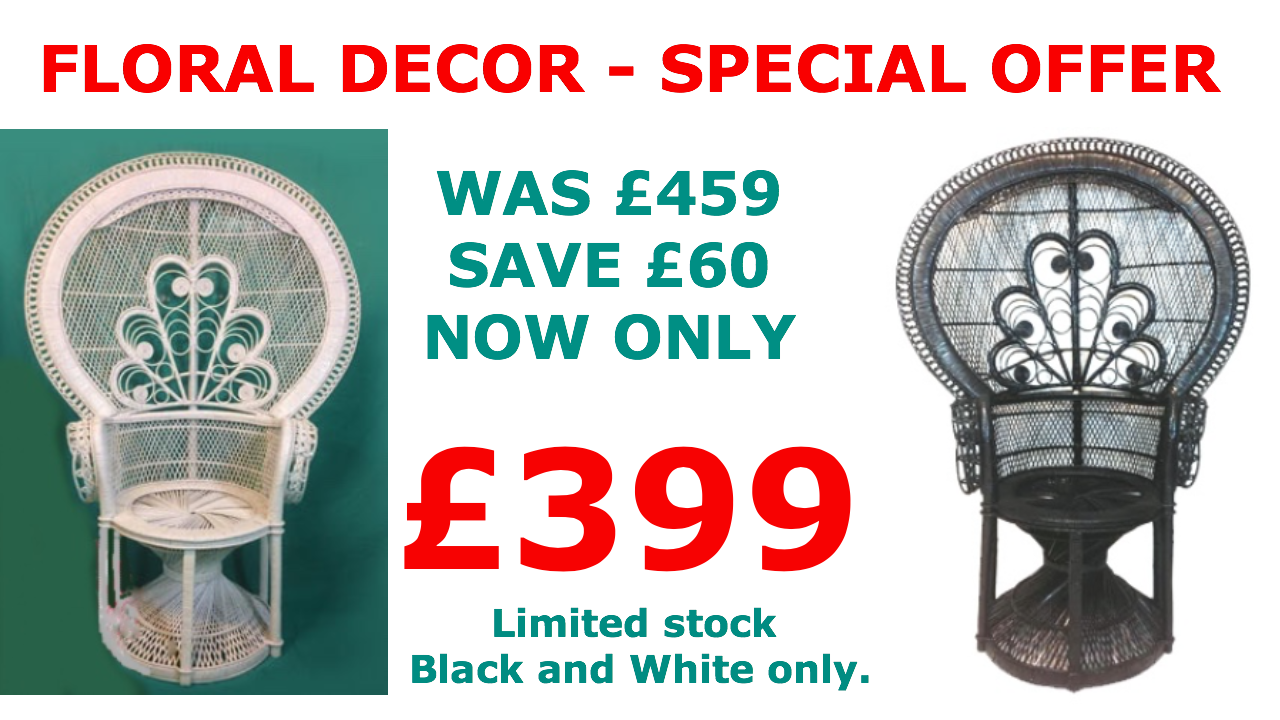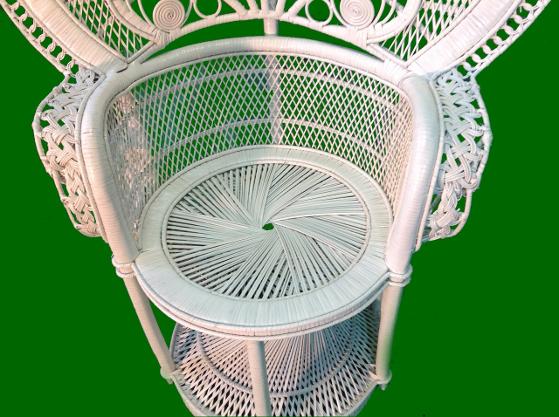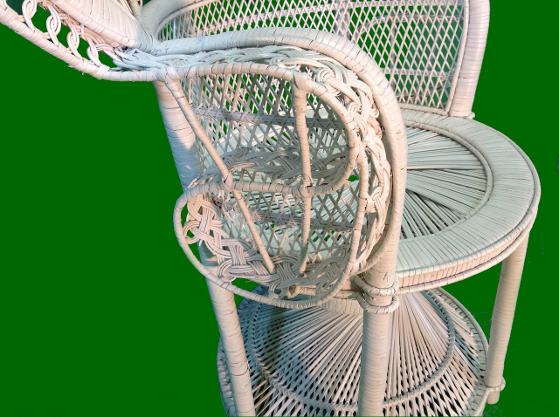 LUXURY WASHABLE SEAT PADS (9 cms deep) - £29.00
IF YOU WISH TO COLLECT YOUR CHAIR(S) AND AVOID DELIVERY CHARGES PLEASE RING 01204846677 TO PURCHASE MORE THAN ONE CHAIR PLEASE RING 01204 846677 FOR A DISCOUNTED DELIVERY.
PLEASE NOTE DELIVERY CHARGES ARE FOR MAINLAND UK ONLY. FOR SCOTTISH HIGHLANDS & ISLANDS, EUROPE & SCANDINAVIA PLEASE CALL +44(0)1204 846677 OR EMAIL: info@worldofwicker.co.uk